We make it easy to sell your car at Auction!
Interested in consigning with us to sell your car?
There is NO COST to enter your vehicle in the auction!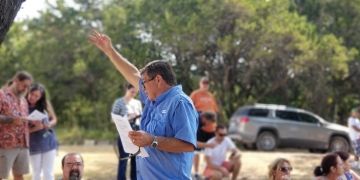 Anyone can sell their car at the Auction!
We handle all the advertising, bring all the customers, sell it, handle ALL the paperwork, then you get paid!
If your call sells, you take the profit, and we charge a % of that profit for our services!
Here is how to sell your car with Waddle Auctioneers!
Download and review our Seller Agreement (link below)

Schedule appointment to drop off vehicle at Auction lot:

Call 512-788-6097 to talk to Larry and schedule a drop off time.

Bring vehicle to the auction lot during scheduled drop off time, with:

Clean title/copy or proof of clean title.

Proof of current inspection.

You will have to agree to the terms and conditions of the Auction and sign the Consigment Agreement.

When the vehicle sells:

We will do all the transfer an government paperwork from you to the buyer.

We will collect payment from buyer for the vehicle.

Your check will be mailed 10 days after sale for the total of the sale price minus the fees outlined in the Sellers Agreement.

If vehicle does not sell you have 2 options:

Re-submit the vehicle for the next months auction.

Remove the vehicle from the Auction lot - see registration for Consignment Owner Gate Release Pass and key return.
NOTE:
If you bring the vehicle by 3pm on the Monday prior to the date of the Auction, we will do a light detail on the vehicle (dusting/vacuum/window cleaning)

Deadline to drop off consignments is 7pm on the Thursday prior to the date of the Auction.

We do allow you to place a reserve on your vehicle and are happy to help you guide you with what the reserve price should be.